Introduction to implants for dental nurses
Dental Rooms Ltd , Wimbledon, London
Course duration
Start date: 25 Oct 2019
End date: 25 Oct 2019
course overview
The presentation will aim to introduce dental implant nursing for general dental practice. Suitable for dental nurses with little or no implant experience. This course will provide the basic understanding of dental implants and gain confidence in dental nursing during implant surgery. You will learn how to prepare for implant surgery, draping protocols and pre- and post-operative patient management. Training includes a workshop in placing implants and hands-on draping exercises.
Gain understanding of implant basics
Gain understanding of routine sequencing for implant treatment
Be able to prepare a sterile environment and follow draping protocols
Identify the instruments and equipment required for implant surgery
Build confidence in the ability to assist the clinician and work as a team
Read more
course details
Course level: Fundamental courses
Language: English
Course duration (days): 1
CE credits: 6.5
Course fee:
Max. participants: 15
speakers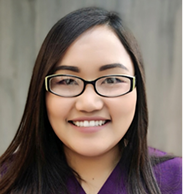 Narma Balal
Narma Balal has been working as a dental nurse for over 10 years. She is GDC registered and has gained certificate in implant dental nurse with NEBDN in 2016 however, she has implant experience for over 5 years. For Narma, it must be Dental Implantology! This is what changed dental nursing for her in a big way. She loves assisting implantologist and manage the full patient journey from their welcome to the last appointment when they leave the surgery having completed their treatment as the finished results can be life changing for them. From radiography, impression taking, Inhalation sedation, dental implant, digital scanning, constructing bleaching trays, mouthguards, retainers, clinical photography and now training to teach dental nurses. Narma would like to become involved in dental nurse education.
View more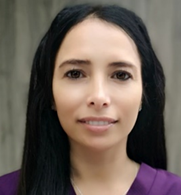 Krystyna Kedzia
Krystyna has over 10 years experience in the dental profession and is a GDC registered dental nurse with the NEBDN. She has previously worked as a dental nurse, receptionist and practice administrator in mixed and private general practices. Assisting Dr Dev Patel, she has gained extensive knowledge and experience in advanced surgical and restorative implant procedures, enabling her to provide support to patients and clinicians throughout the full patient journey. Her extended dental nursing duties include impression taking, digital scanning, fluoride application, measuring and recording plaque indices, clinical photography, and constructing bleaching trays, mouthguards, retainers.
View more
Course duration
Start date: 25 Oct 2019
End date: 25 Oct 2019
contact details
If you have any questions regarding this course, please contact us using the following details:
Dental Rooms Ltd
1 Ridgeway
Wimbledon, London, SW19 4RS
Get directions