Diploma in Clinical Implant Dentistry, Newcastle University
Newcastle Dental Hospital , Newcastle Upon Tyne
Course duration
Start date: 19 Jul 2019
End date: 18 Dec 2020
course overview
This university accredited course aims to provide dental practitioners and their teams with the opportunity to develop the knowledge and skills to plan, treat, and maintain a range of straightforward partially and fully edentate patients (as defined by Training Standards in Implant Dentistry, endorsed by the General Dental Council [UK]).

Course Content:
Part-time course, approximately 40 days attendance over 18 months. Total of 8 participants.

The programme consists of three modules: Theory of implant dentistry and simulated skills training, Clinical assessment and surgery for dental implantation (including guided bone regeneration and minimal trauma extractions), and Restoration and maintenance of dental implants.

Practical Skills are introduced in the clinical skills laboratory with simulation exercises using artificial jaws and animal and human cadaver material. Acquisition of skills is consolidated in the clinic with the aid of live video. Award of the diploma is dependent on achieving satisfactory assessments throughout the course.
The course director is Dr Francis Nohl, Consultant and Honorary Senior Clinical Lecturer in Restorative Dentistry, Specialist in Restorative Dentistry and Prosthodontics. He has over twenty years' experience of the surgical and prosthodontic aspects of implant dentistry, and is supported by a highly motivated team of clinical/academic specialists and nurses and technicians.

Course Benefits:       
Patients are recruited for you by Newcastle Dental Hospital. The institution has state-of-the-art skills training facilities and high spec. clinical treatment areas, as well as in-house dental production laboratories. Cone beam scanning and virtual implant planning software are in routine use. As far as is practicable, individual patients are treatment planned, implanted and restored by a named course participant. Attendance of accompanying nurses (who will be awarded CPD) is strongly encouraged (at no additional cost).
Newcastle is easily accessible by road, rail or air. The Journey from London can be made in under three hours.

http://www.ncl.ac.uk/postgraduate/courses/degrees/clinical-implant-dentistry-pgdip


Delegate testimonials:
"A brilliant course to start GDPs off on their implant journey"
 
"I am so grateful to have been a part of this and so proud of my diploma"
 
"Gives a solid basis to start off in this aspect of dentistry"

 "The staff were extremely approachable and happy to answer any questions we had.  It was a very friendly open environment which was conducive to learning."

 "I felt the independent study part really encouraged my enthusiasm for learning."
Read more
course details
Course level: Fundamental courses
Language: English
Course duration (days): 519
CE credits: 256 hours verifiable CPD
Course fee:
Max. participants: 8
speakers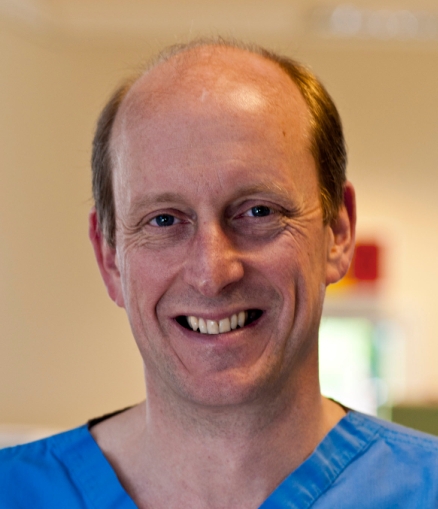 Francis Nohl
The course director is Dr Francis Nohl MBBS BDS FDSRCS MRD MSc DDS, Consultant in Restorative Dentistry, Honorary Clinical Senior Lecturer, Specialist in Restorative Dentistry and Prosthodontics. He has over twenty year's experience of teaching implant dentistry and in carrying out surgical and prosthodontic implant treatment. He is supported by a highly motivated team of clinical/academic specialists, dental nurses and laboratory technicians.
View more
Course duration
Start date: 19 Jul 2019
End date: 18 Dec 2020
contact details
If you have any questions regarding this course, please contact us using the following details:
Newcastle Dental Hospital
Richardson Road
Tyne and Wear
Newcastle Upon Tyne, NE2 4AZ
Get directions