Essentials of the Trefoil system
Dawood & Tanner Academy - Courses , London
Course duration
Start date: 15 Nov 2019
End date: 15 Nov 2019
course overview
Nobel Biocare, the leader in full arch rehabilitation, is further advancing its comprehensive product range for edentulous treatment with a new innovative concept called Trefoil™. This new concept is a revolutionary fixed solution for an underserved population. This concept offers the possibility of same-day rehabilitation of the edentulous mandible or a failing dentition in the lower jaw with a definitive implant-supported prosthesis. Trefoil™ embodies the Nobel Biocare objective, "to treat more patients better," by offering a simplified clinical workflow. This particular concept was conceived and developed to offer a premium alternative to an entirely new patient population. It is consistent with P-I Branemark's "philosophy of osseointegration" and our common healthcare goal of addressing the needs of many. 
During this course the presenter will discuss their experience with Trefoil™ and how this new concept has expanded the number of patients that they can treat with a fixed solution by reducing the treatment cost and time for the patient. The surgical aspect of this course will walk through a step-by-step protocol. This format will make it easier to learn and perform compared to existing surgical protocols. The restorative aspect will highlight a simplified restorative and laboratory process of the Trefoil™ concept.  This simplified approach will allow more clinicians to offer a premium fixed solution even if their laboratory network capability is limited.
Trefoil™ is a revolutionary fixed solution for an underserved population. This concept offers the possibility for patients to receive a fixed solution at a price point which they are more likely to be able to afford compared to traditional treatment options. The concept will provide a larger quality of life improvement compared to treatment with an implant supported removable denture, which many of these patients might have been offered historically. "Time-to-final-teeth" will also be reduced as fewer visits are required and the final bridge is delivered on day of surgery.
This course will present a surgical and prosthetic overview of the Trefoil™ concept with a detailed interactive hands-on workshop. 
In your learning you will:
Explore the concept of diagnostics and treatment options for advanced rehabilitation of the edentulous mandible.
Examine the indications and limitations of treatment with the Trefoil system.
Learn step-by-step the surgical and restorative procedure as a team, including prosthetics, lab work and assistants.
Review clinical cases treated with the Trefoil system and benefits for the patient and the clinician.
Review scientific support material and clinical evidence.
Discuss prosthetic maintenance and complication management.
Read more
course details
Course level: Expert courses
Language: English
Course duration (days): 1
CE credits: 7
Course fee:
Max. participants: 8
speakers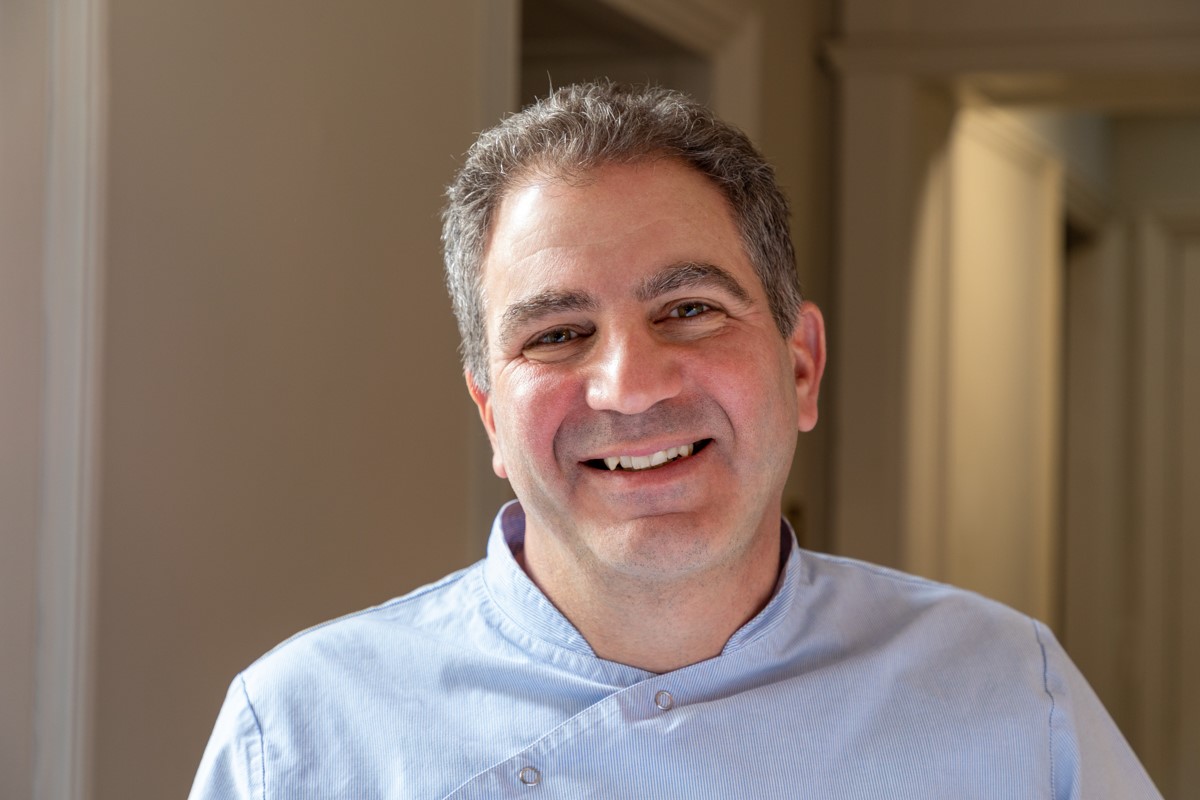 Andrew Dawood
Dr. Andrew Dawood devotes his time to dental implant surgery at The Dawood and Tanner Specialist Dental Practice, having worked with implants for more than 25 years. He is involved in research and development for specialist implant manufacture and in 3D imaging and 3D printing. Andrew has honorary attachments at University College London and the Chelsea and Westminster Hospitals, London, where he provides implant rehabilitation and restoration of the craniomaxillofacial complex for patients who have undergone extensive resection or trauma. He enjoys teaching and collaborating with referring colleagues, and lectures regularly on surgical and prosthodontic aspects of implant dentistry in the UK and internationally. He heads a large clinical and scientific team in London who work closely together for the ultimate benefit of the patient. Andrew is well represented in the scientific literature and has a number of significant innovations to his name, including the development of an award winning computerised implant drill controller, and various implant designs.
View more
Course duration
Start date: 15 Nov 2019
End date: 15 Nov 2019
contact details
If you have any questions regarding this course, please contact us using the following details:
Dawood & Tanner Academy - Courses
45 Wimpole Street
London, WIG 8SB
Get directions