SmileTube.tv - The Ultimate Implant Year Course 2019
Blended Learning , Dublin,Glasgow, London Centre
Course duration
Start date: 1 Oct 2019
End date: 31 Dec 2019
course overview
A structured, blended learning programme enabling the course delegate to acquire the knowledge and skills necessary to place and restore dental implants in a safe and predetermined manner. 

Aims: To provide a learning medium that will offer the course delegate the necessary education and training introduce dental implant treatment to their dental practice.

Objectives: To produce practitioners competent in case assessment, placement and restoration of dental implants in a safe and predetermined manner in the General Dental Practice environment.

TOPICS COVERED:

MODULE 1
The history of dental implantology
The difference between implant and "conventional" dentistry
Case assessment
Treatment Planning
Relevant anatomy/Pathology
Radiography in implant dentistry
Basic surgical & restorative instrumentation requirements
Surgery set-up /cross infection control

MODULE 2
Flap design
Wound closure – suturing/materials/ techniques
Patent expectations
Implant & Abutment design
Impression techniques
Occlusion relevant to the implant restoration
Review of recent relevant literature

MODULE 3
Review of work to date
Aesthetics vs function in the implant restoration
Aesthetic indicators
Maximizing the aesthetic outcome
Computer assisted planning and placement of dental implants
Review of recent relevant literature
Module 3 assessment

MODULE 4
Advanced surgical technique overview
Particulate grafting/membranes
Sinus augmentation
Block grafting
Osteogenic distraction
Review of recent relevant literature

COURSE PROGRAMME

Online lectures: The course is split into 4 E-learning modules that you can watch and listen when it suits you! (Reduces time away from Practice).
Online assessment: each online module is accompanied by a short test. All modules must be successfully completed in chronological order prior to progression to the next module and advancement on the course.
Online technique videos: (I hear and I forget, I see and I remember) – follow this with hands on supervised surgery on provided patients to produce the ultimate learning experience! – (I do and I understand). Return to these time and time again to see what is involved in a particular procedure.
Supervised surgery/restorative: (I do and I understand) - Whatever your level of confidence, competence and expertise you will be closely supervised and guided at every stage during surgery and restoration.
Clinical Training: Eight days at the clinical training centre of your choice* (with patients provided).
Final examination: OSCE online written examination.
 
Read more
course details
Course level: Fundamental courses
Language: English
Course duration (days): 92
CE credits: 80
Course fee:
Max. participants: 50
speakers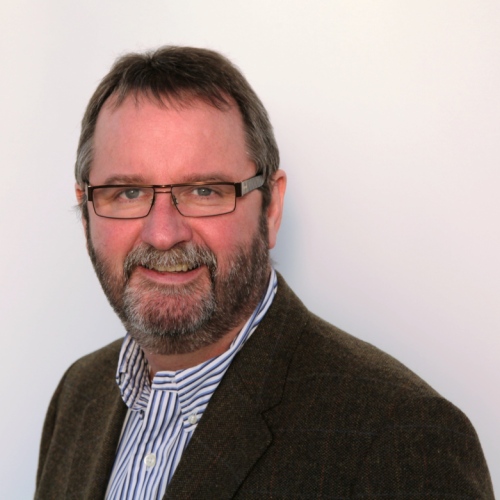 Ken Nicholson
Dr Nicholson graduated from Queen's University Belfast in 1982 winning the Ash prize in restorative dentistry. After several years in general practice he joined the Royal Army Dental Corps where he remained until 1988 when he returned to N. Ireland to establish a successful general practice. After a decade in general practice he opened a dedicated implant referral centre, purpose designed for the delivery of implant treatment and teaching. In 2010 he was employed by the Postgraduate Medical and Dental School at the University of Central Lancashire to restructure the MSc programme in Implant Dentistry, prior to this he was instrumental in the development of the MSc course in Implant Dentistry at the University of Warwick where until April 2012 he was an Associate Fellow in the Institute of Clinical Education. He is the founder of the British Society of Oral Implantology, the co-founder of the European Journal of Oral Implantology, a Fellow of the International Congress of Oral Implantologists, a member of the Faculty of Examiners at RCS Edinburgh and sits on the editorial board of the European Journal of Implant Dentistry, The International Journal of Implant Dentistry and Related Research, Implant Dentistry Today and The Irish Dentist.
View more
Course duration
Start date: 1 Oct 2019
End date: 31 Dec 2019
contact details
If you have any questions regarding this course, please contact us using the following details:
Blended Learning
Bath, Billingham, Cambridge,
Dublin,Glasgow, London Centre, XXX XXX
Get directions