Implant Training for Nurses
Devonshire House Dental Laboratory , Cambridge
Course duration
Start date: 15 Oct 2019
End date: 15 Oct 2019
course overview
Become confident in assisting in implant treatment
Our one day implant course for nurses will help you become confident in assisting and supporting your dentist in implant procedures. Whether you are new to implant nursing or already experienced, this course will enable you to achieve a greater understanding of your role during implant placement and increase both your confidence and competence.
This hands-on course entitles you to 7 hours of verifiable CPD and provides you with opportunity to assist in live implant placement as well as learning the required theoretical procedures and protocols.
Aims & Objectives:
To introduce you to dental implant surgery in general practice.
To provide you with the knowledge and confidence to assist and support an implant procedure.
To learn how to carry out full and partial draping techniques required for implant placement.
To assist live implant placement procedures and postoperative cleaning and maintenance protocols of the instruments.
This course incorporates hands-on learning and he theoretical side of implant nursing, combined with an opportunity to watch live surgery and to see the day-to-day running of our Specialist Dental Referral Center at Devonshire House.
Features
Planning and documentation
Patient preparation and care
Set up of surgery instruments
Gowning and gloving techniques
Hands-on implant placement of dummy implants on models
Observation and assistance of implant placement
Operatory clear-up 
Read more
course details
Course level: Fundamental courses
Language: English
Course duration (days): 1
CE credits: 7
Course fee:
Max. participants: 15
speakers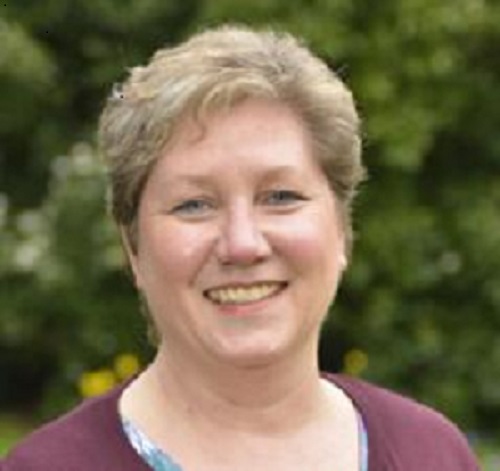 Gaynor is Nursing Manager at Devonshire House Dental Practice and manages a team of 27 Nurses. Gaynor joined Devonshire House in 2016 having previously worked as a Dental Nurse, Receptionist and Practice Manager/Administrator in community dental services and general practice. Gaynor also worked for Denplan Ltd for a number of years helping support practice teams and presenting training courses on their behalf. Gaynor has a wealth of dental knowledge and delivers the theoretical aspects of the nurse course with assistance from senior nurses at the practice.
View more
Course duration
Start date: 15 Oct 2019
End date: 15 Oct 2019
contact details
If you have any questions regarding this course, please contact us using the following details:
Devonshire House Dental Laboratory
Cambridge Road
Cambridge, CB22 3GN
Get directions