Kom igang med implantatkirurgi
ORIS Dental Madla AS , HAFRSFJORD
Course duration
Start date: Sep 12, 2019
End date: Sep 13, 2019
course overview
Kurset gir en detaljert gjennomgang av planlegging, gjennomføring og oppfølging av implantatbehandling.
Kursdeltakere vil lære kasusseleksjon, behandnlingsplanlegging og kirurgiske prosedyrer. Kurset inneholder hands-on trening og kursholder utfører flere implantatoperasjoner under kursets gang. Protetiske valg og rutiner for oppfølging vil også gjennomgås grundig.

Parallelt program for tannhelsesekretærer.

Læringsmål
- biologiske forutsetninger for osseointegrasjon
- anatomiske holdepunkter for implantatplanlegging
- klinisk kasusseleksjon; indikasjoner og kontraindikasjoner
- pasientkommunikasjon
- røntgenvurderinger og bruk av ulike røntgenteknikker for implantatplanlegging
- kjennskap til kirurgiske teknikker til implantatbehandling
- implantatprotetiske muligheter
- retningslinjer for vedlikehold av implantater
- praksis gjennom hands-on-øvelser og diskusjon av kliniske kasus
- gå gjennom underbyggende vitenskapelig litteratur og klinisk dokumentasjon
- lære hvordan en kan innlemme implantatbehandling i sin praksis
- trygghet for kliniske prosedyrer gjennom live-operasjoner utført av kursholder

Teampris (1tannlege og 1 tannhelsesekretær) NOK 15.000.
Read more
course details
Course level: Fundamental courses
Language: Norwegian
Course duration (days): 2
CE credits: 11 timer
Course fee:
Max. participants: 16
speakers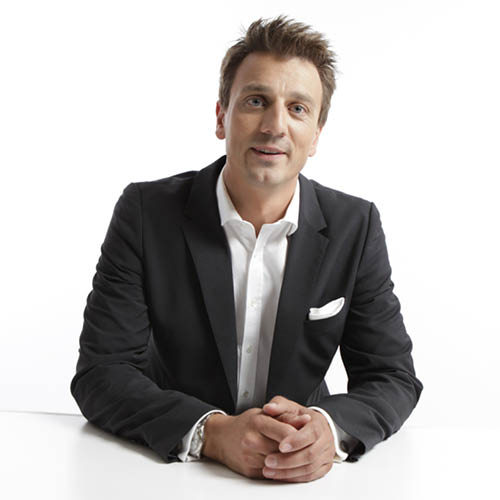 Eirik Salvesen
Dr Eirik Aasland Salvesen DDS, Periodontist Executive Director Oris Academy Chief Clinical Development Officer Oris Dental ITI Fellow DDS (University of Bergen -1999) Specialist in Periodontology (University of Bergen -2007) Salvesen works in his private practice at Oris Dental in Norway. He is the Chief Clinical Development Officer at Oris Dental and the Executive Director of the Oris Academy. Salvesen was also co-founder of Oris Dental as a DSO and holds a position as board member of Oris Dental Holding. Since 2004 he has lectured worldwide about topics like dental implants, perio and augmentation of hard&soft tissue. In 2015-2016 Salvesen worked as supervisor for the Specialist program in Periodontology at the University of Bergen, responsible for the surgical implant training of the candidates. Since 2006 Salvesen has been responsible for surgical courses and lectures for Straumann, as well as for Nobel Biocare and Geistlich. From 2007-2011 he worked as a clinical consultant for Nobel Biocare. Since 2007 he has continously lectured internationally for Nobel Biocare on the NobelActive implant.
View more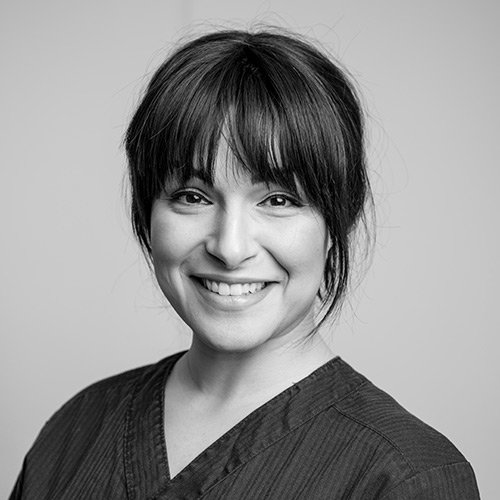 Tannlege (Newcastle University 2000), Spesialist i Oral Kirurgi og Oral Medisin (King's College 2010). Spesialistutdanningen i oral kirurgi fra Guy's og King's College hospitals i London, to av Englands største og mest travle sykehus og institusjoner. Tidigere jobbet som spesialist med Tannhelsetjenestens Kompetansesenter Vest i Stavanger og på Stavanger Universitetssykehus. Startet hos Oris Spesialistene i 2017 og er nå en del av implantologi teamet til Oris. Forelesningserfaring fra lokale kurs og medlem a Women in Implantology.
View more
Course duration
Start date: Sep 12, 2019
End date: Sep 13, 2019
contact details
If you have any questions regarding this course, please contact us using the following details:
ORIS Dental Madla AS
Madlamarkveien 2 A, 2 etg.
HAFRSFJORD, 4041
Get directions