Хирургические и ортопедические аспекты метода реабилитации по концепции All-on-4
ООО "Стом. клиника "РеСто" , Ижевск
Course duration
Start date: Sep 16, 2019
End date: Sep 17, 2019
course overview
Приглашаем хирургов и ортопедов на двухдневный курс Алексея Решетникова в клинике «РеСто», посвященный возможностям применения революционной концепции All-on-4® для диагностики и планирования лечения, навигационной хирургии.
Практическая часть: участие в «живой» операции, планирование лечения на NobelClinician, выполнение оттисков и немедленной нагрузки на фантомах.

 
Read more
course details
Course level: Advanced courses
Language: Russian
Course duration (days): 2
Course fee:
Max. participants: 5
speakers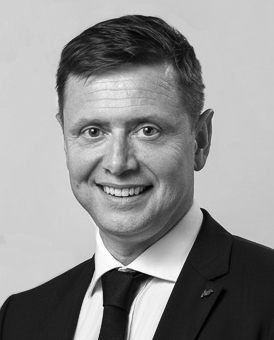 Алексей Решетников
Врач-ортопед, хирург, имплантолог В 1993 г. окончил Ижевский государственный медицинский институт по специальности стоматология. Кандидат медицинских наук, докторант. В 2013 г. ему было присвоено звание профессора Российской академии естествознания. Автор и соавтор 34 изобретений, 80 научных статей в российских и международных изданиях, соавтор книги «Бином Ньютона как «формула» развития медицинской фармакологии». С 2002 года руководит своей сетью стоматологических клиник «РеСто» в городе Ижевске. Специализируется на имплантологии, хирургии и ортопедии. Совместно с клинической практикой ведет научную и преподавательскую работу. Является ментором компании Nobel Biocare. Постоянно выступает в качестве лектора на международных конференциях и симпозиумах как в России, так и за рубежом. Руководит учебным центром «R100», образовательная деятельность которого направлена на освоение методики All-on-4® докторами России и ближнего зарубежья.
View more
Course duration
Start date: Sep 16, 2019
End date: Sep 17, 2019
contact details
If you have any questions regarding this course, please contact us using the following details:
ООО "Стом. клиника "РеСто"
ул.К.Либкнехта, 26
Ижевск, 426077
Get directions