L'approche All-on-4-IFCIA
Course duration
Start date: Sep 12, 2019
End date: Sep 13, 2019
course overview
L'approche All-on-4® permet avec des moyens assez simples mais bien codifiés de réhabiliter autant le maxillaire que la mandibule par des restaurations fixées. Elle permet dans un nombre important de cas d'éviter les greffes osseuses à nos patients et de réduire les suites opératoires, le coût de traitement ainsi que la durée du traitement.
Eviter le passage par une phase de prothèse amovible, en présence d'une dentition en phase terminale, est notre engagement pour une majorité de nos patients. Leur redonner une fonction et une esthétique optimisées et immédiates seront le gage de ce type de traitement.
Modalités pédagogiques
• Cours théoriques
• Travaux pratiques
• Chirurgies en direct
• Interaction bloc / salle de conférence
Après la formation
• Accès membres participants
• Vidéo des chirurgies
• Documents de formation
• Forum d'échanges sur cas clinique
Inscriptions en ligne :
http://www.ifcia-antoun.com/fr/formations/L-approche-all-on-4
Contact : contact@ifcia-antoun.com 
Read more
course details
Course level: Advanced courses
Language: French
Course duration (days): 2
Course fee:
Max. participants: 16
speakers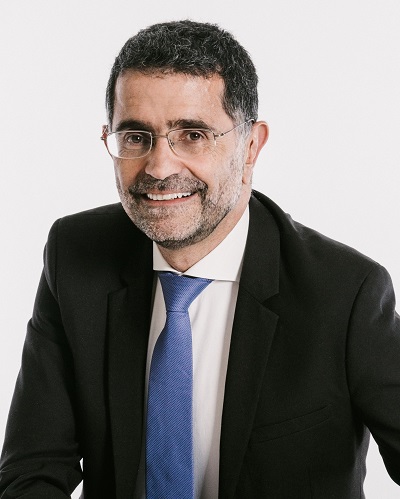 HADI ANTOUN
Dr Antoun obtient son diplôme de Chirurgie Dentaire à l'Université de Lyon. Auteur de plusieurs publications nationales et internationales, il est co-auteur d'un livre sur les greffes osseuses et auteur d'un livre sur les greffes de sinus. Le Dr Antoun obtient un CES d'histologie embryologie, de parodontologie puis un Diplôme Universitaire d'Implantologie Chirurgicale et Prothétique de Paris VII. Il est invité à de nombreuses conférences et impliqué dans des études de recherche clinique portant principalement sur la mise en charge immédiate et les greffes osseuses. Il dirige l'institut de formation en chirurgie implantaire avancée (IFCIA). Le Dr Antoun a été attaché dans l'Unité d'Implantologie de Paris VII, il exerce à titre privé et exclusif l'implantologie et la parodontologie. Il est expert près la cour d'appel de Paris. Dr. Antoun has a Specialty Certificate in Oral Biology and Periodontology (Paris VII), a Post-graduate Certificate from the Misch Implant Institute, USA, and a Post-graduate degree in Implantology (Paris VII). He has published several national and international articles, two textbooks on bone augmentation and sinus grafting, and has been involved in several clinical studies.
View more
Course duration
Start date: Sep 12, 2019
End date: Sep 13, 2019
contact details
If you have any questions regarding this course, please contact us using the following details:
DR ANTOUN HADI
11 BIS AVENUE MAC MAHON
Paris
PARIS, 75017
Get directions