Master Class : Les augmentations osseuses 3D - IFCIA
Course duration
Start date: Dec 12, 2019
End date: Dec 13, 2019
course overview
Le besoin d'augmentation osseuse 3D et en particulier en hauteur s'impose de plus en plus dans notre pratique de l'implantologie que ce soit pour des raisons esthétiques, fonctionnelles ou encore pour des conceptions prothétiques favorables.
L'évolution des techniques nous amène à nous interroger sur celles qui sont les plus à même de nous donner des résultats les plus reproductibles possibles tout en les rendant le plus accessible à un plus grand nombre d'entre nous.
Modalités pédagogiques
Cours théoriques
Travaux pratiques
Chirurgies en direct
Interaction bloc / salle de conférence
Après la formation
Accès membres participants
Vidéo des chirurgies
Documents de formation
Forum d'échanges sur cas cliniques
Objectifs
Déterminer les situations les plus courantes qui nécessitent ce type d'augmentation
Visualiser les limites de ce type d'approche
Cadrer et maitriser les techniques chirurgicales permettant d'aboutir aux résultats recherchés
Gérer les complications
Programme scientifique
Principes biologiques des augmentations osseuses
Les classifications de résorption osseuse dans les secteurs antérieurs et postérieurs
Les sites de prélèvement osseux intra-buccaux et les matériaux de substitution osseuse
Nouvelle approche biologique et conservatrice de l'expansion osseuse
Evolution de la régénération osseuse guidée avec ses implications dans les augmentations osseuses 3D
Les suites post-opératoires et les complications
Réalisation en direct avec retransmission interactive entre la salle de conférence et le bloc opératoire de
2 interventions chirurgicales
Travaux pratiques encadrés


Inscriptions en ligne :
https://www.ifcia-antoun.com/fr/formations/Master-Class-Les-Augmentations-Osseuses-3D

Contact :  Sabrina RASO
sabrina@ifcia-antoun.com
Read more
course details
Course level: Expert courses
Language: French
Course duration (days): 2
Course fee:
Max. participants: 16
speakers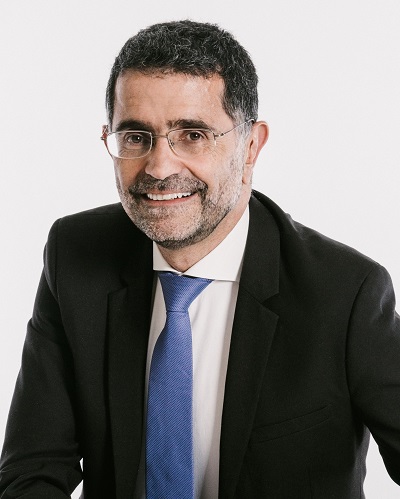 HADI ANTOUN
Dr Antoun obtient son diplôme de Chirurgie Dentaire à l'Université de Lyon. Auteur de plusieurs publications nationales et internationales, il est co-auteur d'un livre sur les greffes osseuses et auteur d'un livre sur les greffes de sinus. Le Dr Antoun obtient un CES d'histologie embryologie, de parodontologie puis un Diplôme Universitaire d'Implantologie Chirurgicale et Prothétique de Paris VII. Il est invité à de nombreuses conférences et impliqué dans des études de recherche clinique portant principalement sur la mise en charge immédiate et les greffes osseuses. Il dirige l'institut de formation en chirurgie implantaire avancée (IFCIA). Le Dr Antoun a été attaché dans l'Unité d'Implantologie de Paris VII, il exerce à titre privé et exclusif l'implantologie et la parodontologie. Il est expert près la cour d'appel de Paris. Dr. Antoun has a Specialty Certificate in Oral Biology and Periodontology (Paris VII), a Post-graduate Certificate from the Misch Implant Institute, USA, and a Post-graduate degree in Implantology (Paris VII). He has published several national and international articles, two textbooks on bone augmentation and sinus grafting, and has been involved in several clinical studies.
View more
Course duration
Start date: Dec 12, 2019
End date: Dec 13, 2019
contact details
If you have any questions regarding this course, please contact us using the following details:
DR ANTOUN HADI
11 BIS AVENUE MAC MAHON
Paris
PARIS, 75017
Get directions