Natural esthetics & soft-tissue harmony:Growing together with a ceramic solution
Nobel Biocare Training Institute , Yorba Linda
Course duration
Start date: 20 Jul 2019
End date: 20 Jul 2019
course overview
Overview
Ceramic dental implants were introduced to the market as a metal-free option to patients and have become more popular in the last few years. Another advantage of the ceramic dental implant is improved esthetics in patients with thin gingiva in the esthetic zone.
NobelPearl™ ceramic dental implant is a metal-free option, with a carbon-fiber-reinforced polymer screw. Due to the difference in the ceramic properties as compared to titanium, handling of these implants during placement and restoration requires additional training.
This one-day course is designed for practitioners who have some implant experience, and who want to understand the surgical and prosthetic components and technique of placement of the NobelPearl™ system. A live-surgery demonstration and hands-on session are included.
After this one-day course, the participant will…
– Understand the ceramic dental implant composition, properties, and available research.
– Be familiar with the step-by-step implant placement technique and the surgical kit components.
– Be able to retrieve the ceramic dental implant.
– Understand how carbon fibers in the screw help screw retention.
– Be proficient in using the PEEK temporary abutment and final impression copings.
Read more
course details
Course level: Advanced courses
Language: English
Course duration (days): 1
CE credits: 7
Course fee:
Max. participants: 15
speakers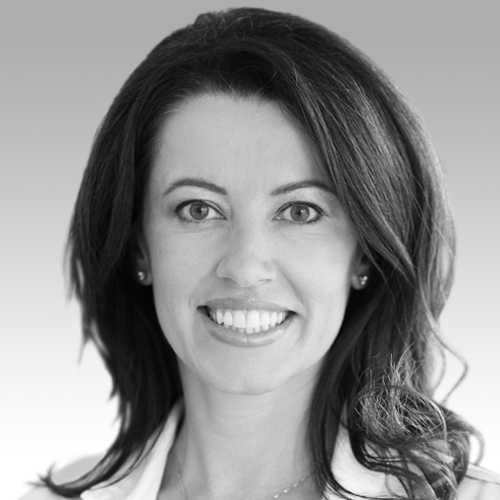 Sanda Moldovan
Dr. Sanda Moldovan is a graduate of The Ohio State University School of Dentistry. She received her postgraduate training in periodontics from the University of California Los Angeles, earning a master of science in oral biology from UCLA. Additionally, she is a trained and certified nutritionist as well as an American Academy of Periodontology (AAP) diplomate. Her professional affiliations include active membership in the Academy of Anti-Aging Medicine, American College of Nutrition, and Academy of Laser Dentistry. Dr. Moldovan lectures at the UCLA School of Dentistry on topics such as dental implants and nutrition for a healthy mouth. She is a faculty member of the Global Institute for Dental Education (gIDE) and is a frequent speaker on periodontics and nutrition for Nobel Biocare. She is an editor for the Inside Dentistry magazine, and is a regular contributor to The Huffington Post and About.com. Dr. Moldovan is also the author of Heal UP! Seven Ways To Faster Healing And Optimum Health. Dr. Moldovan has performed live dental-implant surgeries for the CBS network's renowned TV show The Doctors and serves as an oral health consultant for network television shows on CBS and NBC. Dr. Moldovan is the founder of Orasana® All Natural Oral Health & Wellness, a company specializing in oral health products. Currently Dr. Moldovan is a practicing periodontist and nutritionist in Beverly Hills, California, and Manhattan in New York City.
View more
Course duration
Start date: 20 Jul 2019
End date: 20 Jul 2019
contact details
If you have any questions regarding this course, please contact us using the following details:
Nobel Biocare Training Institute
22715 Savi Ranch Parkway
California
Yorba Linda, 92887
Get directions