Kom igång med implantatbehandling - från implantat till färdig tand
ELITE PARK AVENUE HOTEL , GÖTEBORG
Course duration
Start date: Sep 19, 2019
End date: Sep 20, 2019
course overview
Lär dig implantat från A till Ö!
Om du är redo att utveckla dig själv professionellt så är det här kursen för dig.
Lär dig arbeta med implantat så kommer du att  kunna behandla fler patienter på din klinik. Genom att välja rätt patient och indikation blir det lättare att börja med implantatbehandling. Kursen fokuserar därför på enkla patientfall som gör det tryggt och säkert för dig att starta.
Vi följer patienten från A till Ö, vilket innebär att du kommer att lära dig både den kirurgiska & protetiska arbetsgången.
För att uppnå ett lyckat behandlingsresultat är det bra att ha kunskap om hela behandlingen, vare sig du sedan väljer att arbeta protetiskt, kirurgiskt eller med båda delar.
Utbildningen bygger på interaktivt lärande både före, under & efter kursen. Kursen tar därför inte slut sista dagen, det är då din resa börjar.
För att hjälpa dig att komma igång, erbjuder vi under kursen förmånliga startpaket med komponenter till dina första patientbehandlingar. En teamstart på din klinik ingår som en del i startpaketet.

Investera i din framtid - idag!

Kursöversikt
1. Patientselektion - vägen till din första patient
2. Terapiplanering - nyckeln till framgång
3. Behandlingsgången - i teori & praktik
4. Den kliniska verkligheten - i praktiken
5. Teamstart - på din klinik

Du har möjlighet att ta med Din sköterska/assistent till det facila priset av SEK 2.500 + moms.
 
Read more
course details
Course level: Fundamental courses
Language: Swedish
Course duration (days): 2
Course fee:
Max. participants: 18
speakers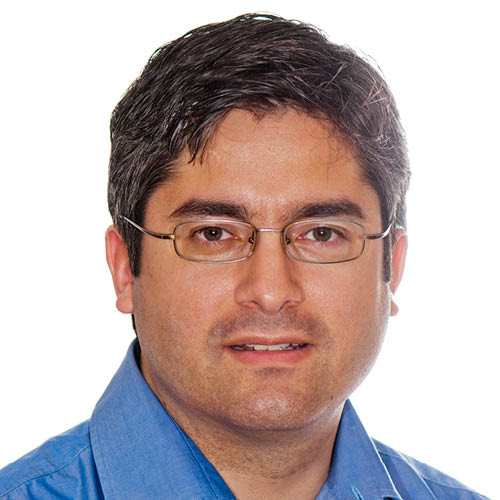 Robert Nedelcu
Robert tog sin tandläkarexamen 1999 och erhöll 2012 sin specialistkompetens i Oral Protetik vid Karolinska Institutet. Han delar sin tid mellan Karlakliniken, Stockholm och doktorandstudier inom Digital Protetik & Kirurgi vid Uppsala Universitet, avdelningen för Plastik- och Käkkirurgi, Akademiska Sjukhuset. Forskningen är kliniknära och avser utvärdera intraorala scanners i kombination med virtuell planering inom oral protetik och käkkirurgi. Robert har flera års erfaranhet av utbildning av tandläkarstuderande och handledning av blivande specialister. Robert har anlitats som föreläsare och kursgivare internationellt och är medlem av Nobel Biocare Advisory Board. received his DDS from Karolinska Institutet in 1999 and completed a specialization in Oral Prosthetics in 2012. He is a senior clinical consultant in private practice and is undertaking Doctoral research in Digital Dentistry at Uppsala University, Department of Plastic and Maxillofacial Surgery. The topic of the research being clinical evaluation of intraoral scanners,virtual planning and associated CAD/CAM processes. He has experience in training both undergraduates as well as future specialists and lectures frequently for the industry and several educational bodies. Dr Nedelcu is a member of the Nobel Biocare Expert Advisory Board.
View more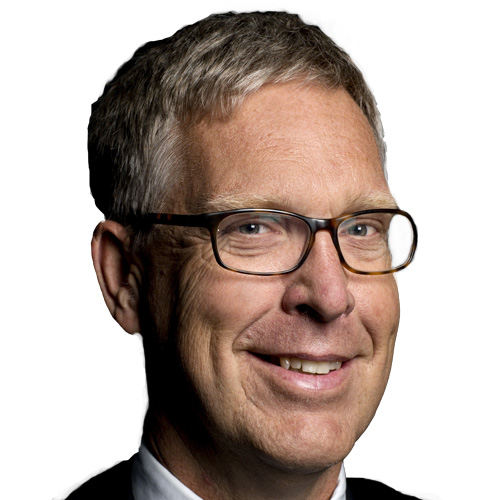 Christer Dahlin
Professor i Styrd Vävnadsregeneration och Oral Kirurgi vid Avd för Biomaterialvetenskap, Sahlgrenska Adademin, Göteborgs Universitet. Christer är tillika Övertandläkare vid Käkkirurgiska kliniken, NÄL, Trollhättan. Han har över 25 års erfarenhet av implantatbehandling & benregeneration och anses som en av pionjärerna som utvecklade principen Guided Bone Regeneration. Christer reser regelbundet över hela världen för att föreläsa, bedriva forskning samt undervisa inom dessa ämnesområden. ---- Dr Christer Dahlin DDS; Ph.D., Dr Odont Professor in Oral Surgery and Guided Tissue Regeneration at Department of Biomaterials Science, Univerisity of Gothenburg & Department of Oral & Maxillofacial Surgery, NÄL, Medical Centre Hospital, Trollhättan, Sweden. Prof. Dahlin graduated from Univeristy of Gothenburg, Faculty of Odontology in 1984. He is a specialist in Oral & Maxillofacial Surgery. Professor Dahlin has published about 60 original scientific papers and book chapters on bone augmentation and implant-related topics. Prof. Dahlin is considered one of the pioneers in the development of the concept of Guided Bone Regeneration. He frequently travels worldwide to lecture, conduct research and teach on this and implant-related topics.
View more
Course duration
Start date: Sep 19, 2019
End date: Sep 20, 2019
contact details
If you have any questions regarding this course, please contact us using the following details:
ELITE PARK AVENUE HOTEL
Kungsportsavenyn 36-38
GÖTEBORG, 400 15
Get directions