DDI Digital C: Digital Full Arch Therapy
Henry Schein Elmhurst , Elmhurst
Course duration
Start date: 8 Nov, 2019
End date: 10 Nov, 2019
course overview
Overview:
This course will focus on the restoration of the full arch edentulous patient. Topics for discussion will include diagnosis and treatment planning of the full arch with all considerations including space, material selection, occlusion, and other factors involved.Special emphasis will be on the use of digital technologies used in diagnosis and treatment planning. This will include an introduction to various software that enables efficient decision making in all aspects of pre-operative planning from design of the proposed smile, fabrication of the provisional prosthetics, and critical surgical decisions. Special emphasis will be placed on day of surgery protocols such as chair-side direct and lab fabricated indirect techniques for provisionalization as well as restorative protocols for fabrication of the definitive prosthesis after osseointegration has occurred.

Learning Objectives:
• Fundamentals of diagnosis and treatent planning for full arch implant cases
• Biomechanics of full arch restorations
• Utilizing digital technology and software for diagnosis and treatment planning for full arch implant cases
• Digital complete dentures
• Utilizing digital dentures in the full arch implant restorations workflow
• Immediate loading - practical applications
• Verification of full arch cases for passive fit
• Taking full arch implant impressions
• Materials for definitive restorations
• Occlusal considerations for full arch restorations
• Maintenance requirements

Prerequisites:  The target of this class is a dentist or specialist who is looking to expand their knowledge base in all aspects of digital dentistry, from planning to execution.
 
Read more
course details
Course level: Advanced courses
Language: English
Course duration (days): 3
CE credits: 30
Course fee:
Max. participants: 20
speakers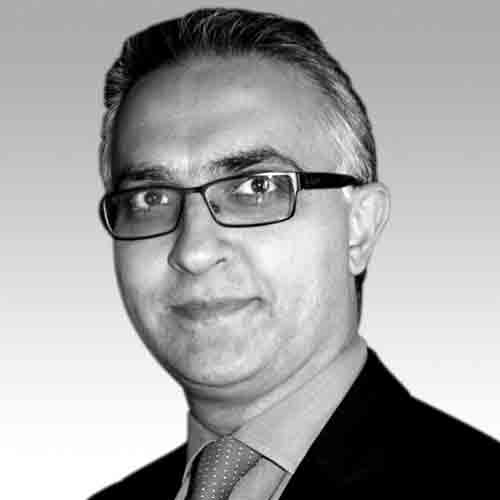 Saj Jivraj
Dr. Saj Jivraj earned his DDS at the University of Manchester and was then accepted to USC School of Dentistry where he received his certification in prosthodontics. Dr. Jivraj currently is on the editorial board of the Journal of Esthetic and Restorative Dentistry. Is a reviewer for the Journal of Prosthetic Dentistry, and is an associate clinical editor for Dental Teamwork magazine. He has published numerous articles on cosmetic and implant dentistry. Dr. Jivraj holds faculty positions as an associate clinical professor at the USC School of Dentistry, clinical teacher at the Eastman Dental Institute in London, and is on the board of directors for the British Academy of Restorative Dentistry. Dr. Jivraj currently resides over a private practice in Oxnard, California, that specializes in cosmetic and implant dentistry.
View more
Course duration
Start date: 8 Nov, 2019
End date: 10 Nov, 2019
contact details
If you have any questions regarding this course, please contact us using the following details:
Henry Schein Elmhurst
501 W Lake St #108
Illinois
Elmhurst, 60126-1419
Get directions