Aménagements muqueux sur dent - IFCIA
Course duration
Start date: Jan 16, 2020
End date: Jan 17, 2020
course overview
Modifier un biotype gingival, augmenter ou créer de la gencive kératinisée, aligner les collets dentaires et implantaires, prévenir un affaissement muqueux post-extractionnel, préparer le contexte muqueux avant une greffe d'augmentation osseuse ou encore approfondir le vestibule sont autant d'indications à l'aménagement muco-gingival. Cette pratique, qui peut intervenir avant, pendant et après le traitement implantaire, qui a pour but d'obtenir l'optimisation fonctionnelle et esthétique des résultats.
Modalités pédagogiques
Cours théoriques
Travaux pratiques
Chirurgies en direct
Interaction bloc / salle de conférence
Après la formation
Accès membres participants
Vidéo des chirurgies
Documents de formation
Forum d'échanges sur
Cas cliniques
Objectifs
L'objectif de cette formation est de vous donner les clés pour mieux analyser les détails de chaque situation clinique, afin de mettre en place le traitement le plus adapté, qui vous permettra d'obtenir les meilleurs résultats pour vos patients. La maîtrise du geste chirurgical est bien sûr au rdv !
Savoir analyser les défauts muco-gingivaux
Connaître les différentes techniques permettant de recouvrir une ou plusieurs récessions gingivales
Maîtriser la gestion des tissus mous
Maîtriser le protocole opératoire des principales techniques utilisées
Programme Scientifique
Diagnostic, pronostic et étiopathogénie des récessions gingivales
Techniques chirurgicales pour une récession unitaire
Techniques chirurgicales pour des récessions multiples
Techniques de prélèvement de tissu conjonctif
Facteurs influençant le choix de la technique chirurgicale
Plateau technique et sutures
Présentation de cas cliniques
Chirurgies en direct
Travaux pratiques sur mâchoire de porc
Contact: Sabrina RASO
accueil(@)antoun.fr
https://www.ifcia-antoun.com/fr/formations/Amenagements-muqueux-sur-dent
Read more
course details
Course level: Advanced courses
Language: French
Course duration (days): 2
Course fee:
Max. participants: 16
speakers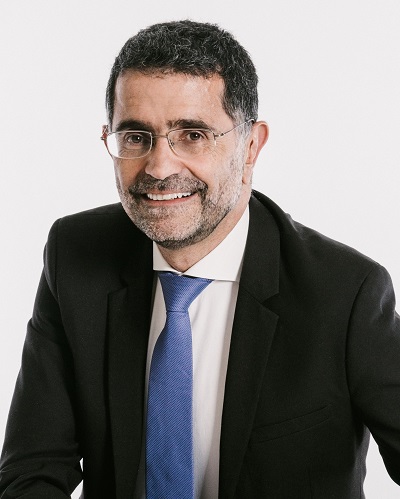 HADI ANTOUN
Dr Antoun obtient son diplôme de Chirurgie Dentaire à l'Université de Lyon. Auteur de plusieurs publications nationales et internationales, il est co-auteur d'un livre sur les greffes osseuses et auteur d'un livre sur les greffes de sinus. Le Dr Antoun obtient un CES d'histologie embryologie, de parodontologie puis un Diplôme Universitaire d'Implantologie Chirurgicale et Prothétique de Paris VII. Il est invité à de nombreuses conférences et impliqué dans des études de recherche clinique portant principalement sur la mise en charge immédiate et les greffes osseuses. Il dirige l'institut de formation en chirurgie implantaire avancée (IFCIA). Le Dr Antoun a été attaché dans l'Unité d'Implantologie de Paris VII, il exerce à titre privé et exclusif l'implantologie et la parodontologie. Il est expert près la cour d'appel de Paris. Dr. Antoun has a Specialty Certificate in Oral Biology and Periodontology (Paris VII), a Post-graduate Certificate from the Misch Implant Institute, USA, and a Post-graduate degree in Implantology (Paris VII). He has published several national and international articles, two textbooks on bone augmentation and sinus grafting, and has been involved in several clinical studies.
View more
Course duration
Start date: Jan 16, 2020
End date: Jan 17, 2020
contact details
If you have any questions regarding this course, please contact us using the following details:
DR ANTOUN HADI
11 BIS AVENUE MAC MAHON
Paris
PARIS, 75017
Get directions