DDI Digital D: Workflow for Digital Denture Excellence
Henry Schein Alpharetta , Alpharetta
Course duration
Start date: Sep 6, 2019
End date: Sep 8, 2019
course overview
Overview:
This course is designed to provide dentists with the necessary knowledge and skills to utilize innovative concepts in contemporary denture therapies. Emphasis is placed on comprehensive knowledge of both the scientific theory and practical clinical procedures and protocols needed for the design of conventional dentures, as well as understanding how to utilize concepts such as milling and printing for the manufacturing of these restorations. Equipment, materials and techniques used for these purposes will be discussed with in depth discussion pertaining to various systems currently being used to create digital dentures, and how clinical efficiencies can be gained through the use of these newer technologies.

Learning Objectives:
• How the digital process improves the quality of removable prosthetics
• Fundamentals of complete denture fabrication
• Precision preliminary and final impression techniques
• Recording centric relation with precision instrumentation
• Utilizing precision auxiliary instrumentation to ensure quality aesthetic and functional outcomes
• Communication with the dental laboratory technician
• Understanding of the material portfolio for Digital Dentures (millable materials, rintable materials and analogue materials)
• Understanding of the various workflow options for Digital Denture fabrication. (Complete dentures, Single Arch complete dentures, & immediate complete dentures, Implant Dentures)
• 4 appointment Digital Denture Workflow
• 3 appointment digital Denture Workflow
• Basic understanding of 3shape Digital Denture Module and the Ivoclar Vivadent Digital Denture professional add on.

Prerequisites: The target of this class is a dentist or specialist who is looking to expand their knowledge base in all aspects of digital dentistry, from planning to execution.
Read more
course details
Course level: Advanced courses
Language: English
Course duration (days): 3
CE credits: 20
Course fee:
Max. participants: 20
speakers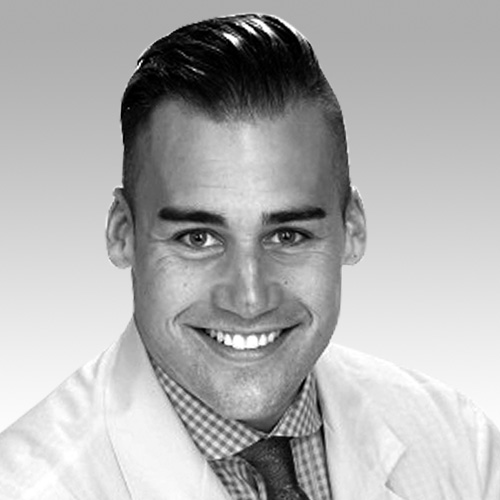 Eric Kukucka
Eric Kukucka is President of The Denture Center, a quickly growing network of denture clinics in Ontario. Eric Currently owns 5 clinics. Eric graduated from George Brown College of Applied Arts & Technology with Dean's List Honours in 2010. He was named Valedictorian of the Centre for Health Sciences. Today, Eric is a successful practicing denturist and emergent entrepreneur who is already established as a consultant and key opinion leader for Ivoclar Vivadent as well as a key opinion leader for Nobel Biocare , top-of-mind companies in the global dental materials manufacturing and dental implant industry. A prominent sales strategist and advocate for marketing best practices, and creating high quality removable, fixed , and fixed detachable implant prosthetic restorations. Eric has been published multiple times and lectures extensively in North America as he strives to build great relationships within the dental community.
View more
Course duration
Start date: Sep 6, 2019
End date: Sep 8, 2019
contact details
If you have any questions regarding this course, please contact us using the following details:
Henry Schein Alpharetta
1225 Old Alpharetta Road #280
Georgia
Alpharetta, 30005
Get directions