Immediate implant treatment with real time 3D guidence!
Kohberg Tandklinik I/S , TINGLEV
Course duration
Start date: Sep 19, 2019
End date: Sep 19, 2019
course overview
This 1-day course will include both theoretical and practical immediate implantology. The course covers both free hand surgery and cases supported by the new technology – X-Guide! A system that features real time 3D guidance of the drill position and anatomy. It's like GPS for your surgery!

At the end on the course you will be able to identify cases suitable for immediate implant placement & loading which offers an opportunity to shorten time-to-teeth and reduce the number of visits - benefiting both the practice and patient. The course will also include hands-on exercise and live surgery.

Program 
- Identifying cases where immediate implantology is suitable 
- Theory and practical exercises
- Treatment protocol for various treatment types
- Live immediate surgery with and without X-Guide 
- Prognoses and literature reviews
- Hands-on sessions 

The evening before the course we will have a dinner followed by a review of the patient cases at Kohberg Tandklinik.
Read more
course details
Course level: Advanced courses
Language: English
Course duration (days): 1
CE credits: 9h documented education approved by Dansk Tandlaegeforening
Course fee:
Max. participants: 6
speakers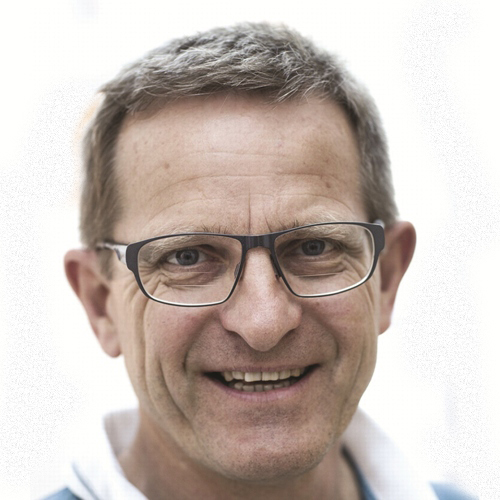 Peter Kohberg
Dr. Peter Kohberg, a graduate from Aarhus Tandlægeskole in 1980, has had a referral clinic for surgery and prosthetics in Tinglev since 1982. His interest in implantology started already in 1986, and lectures regularly on surgical and prosthodontic aspects of implant dentistry in Denmark and internationally with Immediate Function as his specialty. Kandidat fra Århus Tandlægeskole i 1980, og har fra siden 1982 haft klinik i Tinglev med henvisningspraksis i kirurgi og protetik. Har siden 1986 beskæftiget sig med implantologi, og været en meget aktiv kursusgiver i kirurgi og protetik, i både ind- og udland og med speciale i Immediate Function.
View more
Course duration
Start date: Sep 19, 2019
End date: Sep 19, 2019
contact details
If you have any questions regarding this course, please contact us using the following details: