Guided workflow, software, and surgery training
Nobel Biocare Training Institute , Mahwah
Durata del corso (giorni)
Data d'inizio: 12-ott-2019
Data di fine: 12-ott-2019
Panoramica del corso
Overview
This course is designed to provide clinicians, interested in integrating guided implant planning and surgery into their practices, with a broad understanding of NobelGuide and the DTX Studio Implant software. Participants should be able to immediately take learned information and apply it to multidisciplinary treatment planning, for increased case acceptance, improved patient outcomes, and practice growth.

 
Course outline
I. Introduction
A. Types of guides
B. Research
C. Doctor and patient benefits
II. Patient selection and evaluation
A. Fully edentulous
B. Partially edentulous
III. Indications for CT guided planning and surgery
IV. The four-step process
A. Radiographic guide fabrication –
CT/CBCT
1. Criteria for ideal radiographic guide/radiographic index
a. Fully and partially edentulous, maxilla and mandible
2. CT/CBCT basics
3. NobelGuide dual-scan technique
4. Calibration object
B. DTX Studio Implant treatment planning (fully and partially edentulous)
1. Opening software/patient registration
2. Creating DICOM images (CBCT)
3. DICOM image import/Conversion of images
4. Orientation of images
5. Drawing inferior alveolar nerve
6. Identifying tooth roots
7. Treatment planning implant placement and guide pins
C. Laboratory and surgery
1. NobelGuide adjustment
2. Sterilization
3. Surgical index
4. Abutment choices
D. Implant specific instrumentation
V. SmartFusion™ technology for treatment planning partially edentulous patients
VI. NobelConnect® – interdisciplinary communications
VII. Practice management/Case acceptance/Practice growth
This course is appropriate for clinicians (and dental technicians accompanying a clinician) who would like to know more about digital treatment planning and guided surgery through the use of DTX Studio Implant software.
After this one-day course, the participant will…
– Understand the full DTX Studio Implant workflow including patient evaluation and workup, CT/CBCT scan, DTX Studio Implant planning, basic laboratory and surgical techniques, and instrumentation.
– Feel proficient in case treatment planning using the DTX Studio Implant software.
– Implement technology to better communicate with the dental team utilizing a multidisciplinary approach.
– Understand the indications and procedures for guided surgery treatment options.
– Integrate guided surgery technologies into their daily practices.
– Be able to increase patient case acceptance and improve outcomes.
– Use guided surgery to increase practice growth.
Leggi di più
Dettagli corso
Livello del corso: Corsi intermedi
Lingua: Inglese
Durée (en jours) : 1
CE credits: 8
Costo del corso:
N. massimo partecipanti: 15
relatori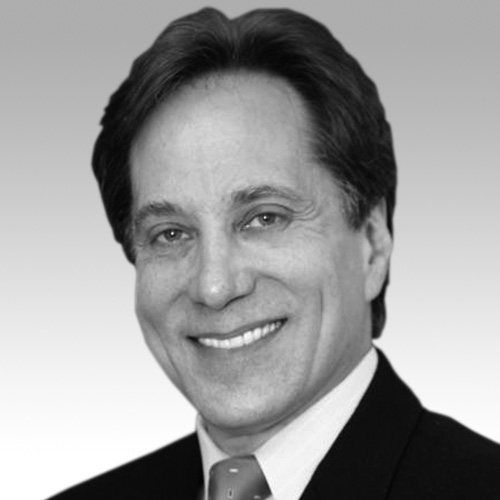 Gary Orentlicher
Dr. Gary Orentlicher graduated from the University of Medicine and Dentistry of New Jersey and completed his residency in oral and maxillofacial surgery at Long Island Jewish Medical Center. He graduated dental school with six major awards in various dental specialties. In 1984, while a resident, he was the recipient of the prestigious Merck, Sharpe & Dohme Resident Research Award.Dr. Orentlicher is a leader in the field of dental implantology. He has authored many publications and book chapters. Recently he was editor of a textbook, published by Elsevier, entitled Digital Technologies in Oral and Maxillofacial Surgery. He has lectured extensively on subjects such as computer-guided implantology, CAT scan use in dental implantology, new dental implant innovations, bone grafting for dental implants, and virtual planning for orthognathic surgery. Dr. Orentlicher has given numerous training courses for dental specialists on new techniques and technologies for the planning and placement of dental implants. He has been involved with 3D virtual treatment planning for dental implant placement for over 18 years.Dr. Orentlicher is chief of oral and maxillofacial surgery at White Plains Hospital Center. He is a diplomate of the American Board of Oral and Maxillofacial Surgery, a fellow of the American Association of Oral and Maxillofacial Surgeons, and is a member of many regional and national dental and oral and maxillofacial surgery organizations.
Vedi di più
Ulteriori informazioni
Materiale scaricabile
Durata del corso (giorni)
Data d'inizio: 12-ott-2019
Data di fine: 12-ott-2019
Dettagli del contatto
In caso di dubbi in merito a questo corso, contattaci con le seguenti informazioni: