Innovation Summit Montreal
Durée (en jours)
Date de début : 2019-11-01
Date de fin : 2019-11-02
Résumé
Incorporating a digital workflow into your practice
Scott MacLean, DDS
Surgical practices that rely on referrals can use technology to plan every case as a team. Fewer unexpected outcomes and downstream challenges for the restoring dentist will strengthen the referral relationship. Adoption of a coordinated digital workflow can also maximize patient satisfaction through immediate loading with precisely matched TempShell provisional restorations  and immediate, screw-retained provisionals with the Temporary Snap Abutment. The incorporation of navigated and guided technology has demonstrated predictability for the delivery of  dental implants. Three dimensional implant placement offers much more than routine surgical accuracy and precision. The intuitive software interface makes planning rapid and simple. Patient-satisfying immediacy can then become a realistic routine option.

Fundamentals of bone grafting and management of peri-implant and radicular soft tissues
Alexandre Aalam, DDS
Once a tooth is extracted, there is a natural healing cascade accompanied by irreversible changes. Grafting techniques (hard and soft tissue) and prosthetic manipulations are needed to restore lost hard and soft tissues and ensure proper development of the implant emergence profile. Refinements in surgical approaches, combined with incorporation of bioactive modifiers, have substantially reduced the morbidity of surgical procedures while improving success rate and patient comfort. 
100 CAD extra to attend Dr. Aalam's hands-on specimen workshop, capped at 25 participants. Sponsored in part by PRF Canada.

Breakthrough surfaces for tissue integration at every level
Eric Rompen, DDS, PhD
After decades of focusing only on osseointegration and surface roughness, it is time to enter a new era in implantology. Come experience how breakthrough developments in surface technology and surface chemistry benefit osseointegration and – even more importantly – soft-tissue integration for esthetics and long-term tissue health.

Dentists: Are we in good financial health?
Michel M. Couture, DMD, MBA
It may come as a surprise to learn that dentists – professionals with access to incomes above the Canadian average – are not always in good financial position for retirement. So let's take some time to talk amongst ourselves. In this personal, dynamic conversation, we'll show you the findings, some comparisons, and – most importantly – some ways to take action.
Lire la suite
Détails du cours
Niveau: Niveau avancé
Langue: Anglais
Durée (en jours) : 2
Tarif :
Participants maximum : 125
conférencier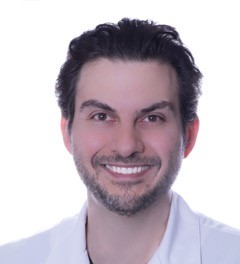 Alexander Amir Aalam
Dr. Alexandre Aalam graduated with a DDS degree from the University of Nice Sophia Antipolis, Nice (France). He subsequently specialized in advanced periodontics at the University of Southern California, Los Angeles. Dr. Aalam is a diplomate of the American Board of Periodontology and a diplomate of the American Board of Oral Implantology. The French Society and the California Society of Periodontology awarded Dr. Aalam for his contribution to clinical research in the field of implant dentistry. Dr. Aalam is a clinical assistant professor at the USC School of Dentistry in the Department of Advanced Periodontics. In 2012, Dr. Aalam was appointed as the USC dental school representative on the Board of Governors. He lectures and publishes in the field of dental implant and site development procedures and maintains a private practice in Brentwood, California, limited to periodontics and reconstructive implant dentistry.
En savoir plus
Scott MacLean
Dr. MacLean currently is a part-time clinical professor at the Dalhousie University Dental Clinic in the "Implant Elective" and the "Art Esthetic Elective." He practices general dentistry in Halifax, NS with a large component of both referral based implant and esthetic dentistry. He is the founder and president of the "AIM4 Excellence" Atlantic Implant Mentorship Study Club. He has published articles inter–nationally on implant dentistry. He has been producing teaching videos for www.youtube.com presentations under the username of "smmaclean." Dr. MacLean is a member of the International Congress of Oral Implantologists (ICOI), The Academy of Osseointegration, The Canadian Academy of Restorative Prosthodontics (CARDP), The Canadian Academy for Esthetic Dentistry (CAED), and The American Academy of Cosmetic Dentistry (AACD). He is a fellow of the Academy of Dentistry International, The Pierre Fauchard Academy, and The American College of Dentists.
En savoir plus
Eric Rompen
Professor Eric Rompen received a degree in Dental Science in 1986, and a postgraduate degree in Oral Rehabilitation in 1989. He completed his Doctorate in Dental Medicine in 1991. He is Professor and Head of the Department of Periodontology/Dental Surgery at the University of Liège. His teaching responsibilities at the University of Liège include periodontology, dental surgery and implant surgery. His research interests include epidemiology and systemic impact of periodontal diseases, surgical management of tissue deficiencies, mechanisms of bone regeneration and soft and hard tissue integration of dental implants, as well as the development of biomaterials for tissue augmentation. He served as the president of the Belgian Society of Periodontology from 2001–2004. He is an accomplished lecturer nationally and internationally.
En savoir plus
Durée (en jours)
Date de début : 2019-11-01
Date de fin : 2019-11-02
Détails du contact
Si vous avez des questions à propos de ce cours, veuillez nous contacter en utilisant les informations suivantes: