DDI – Digital A Toronto: Digital Intra-Oral Scanning Technology
Nobel Biocare Canada Inc , Richmond Hill
Course duration
Start date: Aug 23, 2019
End date: Aug 25, 2019
course overview
OVERVIEW

This course is designed to provide dentists with the necessary knowledge and skills to provide intra-oral scanning in their office. Emphasis is placed on comprehensive knowledge of both the scientific theory and practical procedures to make optical impressions, utilize software for restorative purposes in the digital world, and then transition from scan data to clinical dentistry through print manufacturing technology. Equipment, materials and techniques used for these purposes will be discussed. The other main focus of the course is for doctors to become knowledgeable and proficient in the concepts of digital photography and smile design through a fully digital protocol. Restorative principles of diagnosis and treatment planning will be highlighted in the context of what specifically is relevant while working in a fully digital workflow.


The target of this class is a dentist or specialist who is looking to expand their knowledge base in all aspects of digital dentistry, from planning to execution.
Read more
course details
Course level: Advanced courses
Language: English
Course duration (days): 3
CE credits: 30
Course fee:
Max. participants: 20
speakers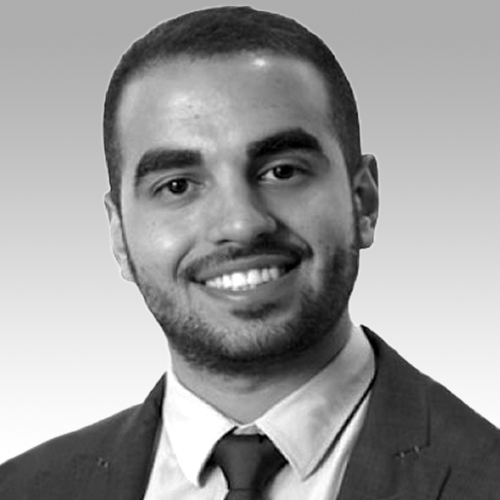 Dr. Faraj Edher is a Certified Specialist in Prosthodontics. He received his dental degree from the University of Sharjah College of Dental Medicine, and then continued his Masters in Craniofacial Science and post-graduate specialty training in Prosthodontics at the University of British Columbia. He is a Fellow-elect of the Royal College of Dentists of Canada, and an active member of the American College of Prosthodontists and Association of Prosthodontists of Canada. He has founded, co-founded, and is actively involved with several international dental associations, and has represented Canadian dentists and dental students at multiple international platforms. Dr. Edher regularly gives presentations, seminars, and workshops, both locally and globally, on a range of different topics. These topics include generalized and specialized lectures and presentations related to Prosthodontics; seminars and workshops on Education and Career Options in North America; and training in Leadership and Management. His current clinical and research interests are focused on complex implant reconstructions, aesthetic rehabilitations, and the applications of digital technology in dentistry. Dr. Edher is a clinical consultant and guest lecturer at the University of British Columbia, and has numerous publications in areas such as dental implants and digital dentistry.
View more
Course duration
Start date: Aug 23, 2019
End date: Aug 25, 2019
contact details
If you have any questions regarding this course, please contact us using the following details:
Nobel Biocare Canada Inc
9133 Leslie Street, Unit 100
Ontario
Richmond Hill, L4B 4N1
Get directions