DDI – Digital B Fall Toronto: Digital Planning Implants in Software
Nobel Biocare Canada Inc , Richmond Hill
Course duration
Start date: Dec 13, 2019
End date: Dec 15, 2019
course overview
OVERVIEW

Understanding the principles of digital implant diagnosis and treatment planning, predictable workflows, and the surgical protocols necessary is key for successful implant dental therapy outcomes. This course is designed specifically to address these concepts. This course provides doctors with the foundation to provide routine implant therapy for their patients through a suite of fully digital technology from planning in software to printing of surgical guides whether the manufacturing is in-office or sourced to a third-party manufacturer. Treatment planning, implant selection and restorative principles are highlighted as well as specific discussion on various treatment modalities such as anterior esthetic single tooth implant placement to full arch solutions. The other focus of this course is digital impression scanning of dental implants with scan bodies to design and fabricate definitive restorative solutions. Various techniques and their applications clinically will be highlighted to ensure that doctors feel comfortable providing implant therapy through fully digital workflows in their office. Current science and technology is used to build a foundation by which doctors will make clinical choices in both surgery and prosthetic phases of treatment.

The target of this class is a dentist or specialist who is looking to expand their knowledge base in all aspects of digital dentistry, from planning to execution.
 
Read more
course details
Course level: Advanced courses
Language: English
Course duration (days): 3
CE credits: 30
Course fee:
Max. participants: 20
speakers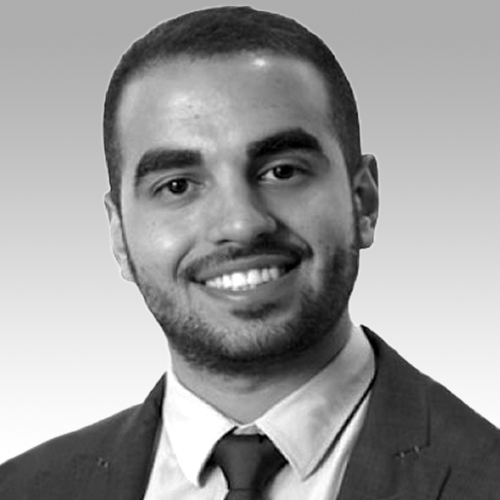 Dr. Faraj Edher is a Certified Specialist in Prosthodontics. He received his dental degree from the University of Sharjah College of Dental Medicine, and then continued his Masters in Craniofacial Science and post-graduate specialty training in Prosthodontics at the University of British Columbia. He is a Fellow-elect of the Royal College of Dentists of Canada, and an active member of the American College of Prosthodontists and Association of Prosthodontists of Canada. He has founded, co-founded, and is actively involved with several international dental associations, and has represented Canadian dentists and dental students at multiple international platforms. Dr. Edher regularly gives presentations, seminars, and workshops, both locally and globally, on a range of different topics. These topics include generalized and specialized lectures and presentations related to Prosthodontics; seminars and workshops on Education and Career Options in North America; and training in Leadership and Management. His current clinical and research interests are focused on complex implant reconstructions, aesthetic rehabilitations, and the applications of digital technology in dentistry. Dr. Edher is a clinical consultant and guest lecturer at the University of British Columbia, and has numerous publications in areas such as dental implants and digital dentistry.
View more
Course duration
Start date: Dec 13, 2019
End date: Dec 15, 2019
contact details
If you have any questions regarding this course, please contact us using the following details:
Nobel Biocare Canada Inc
9133 Leslie Street, Unit 100
Ontario
Richmond Hill, L4B 4N1
Get directions