Assistententraining Basis Implantologie
Van der Valk Utrecht , Utrecht
Course duration
Start date: 16 Oct 2020
End date: 16 Oct 2020
course overview
Implantologie is teamwerk. Een goed getrainde assistente is een belangrijke schakel in een succesvol verloop van de implantaatbehandeling. Vrijwel alle aspecten die voor de assistent van belang zijn, worden behandeld tijdens deze praktische ééndagscursus. In het ochtendprogramma wordt de basiskennis implantologie gepresenteerd. Daarna worden tijdens een practicum de voorbereidingen van de operatiekamer en het instrumentarium doorgenomen. Vervolgens wordt de implantaatbehandeling en de rol van de assistent met betrekking tot instrumentarium, desinfectie, sterilisatie en reiniging besproken.
Learning objectives:
De cursist is na afloop vertrouwd met:
De organisatorische aspecten in de implantaatpraktijk (hoe organiseer ik de implantaatbehandeling in de tandartspraktijk).
Verschillende soorten implantaten van Nobel Biocare en de verschillende indicaties en behandelmogelijkheden.
Hoe een behandelkamer operatieklaar gemaakt dient te worden, zodat er steriel gewerkt kan worden.
De rol van de "steriele assistente" en van de "omloopassistente", en hoe de patiënt voorbereid moet worden op de operatie.
Belangrijke aandachtspunten voor de assistent bij een implantaatoperatie.
Het instrumentarium voor de implantologie operatie, protocollen wat betreft reiniging en desinfectie van de behandelruimte en apparatuur, en de reiniging, desinfectie en sterilisatie van instrumentarium en implantaatcomponenten.
Prijs:
€50 incl. BTW
Programma:
08.30 Ontvangst
09.00 Aanvang cursus
Introductie Nobel Biocare
Introductie implantologiebehandelingen
Wet Beroepen in de Individuele Gezondheidszorg (BIG)
Patiëntenvoorlichting en begeleiding
Hygiënerichtlijnen Werkgroep Infectie Preventie (WIP)
12.30 Lunch
13.30 Voortzetting cursus
Uitleg steriel opereren
Hands-on steriel werken
Implantaten, instrumenten en componenten
Hands-on productkennis
Hands-on gebitsafdruk nemen
16.30 uur Afsluitende borrel
Read more
course details
Course level: Fundamental courses
Language: Dutch
Course duration (days): 1
Course fee:
Max. participants: 16
speakers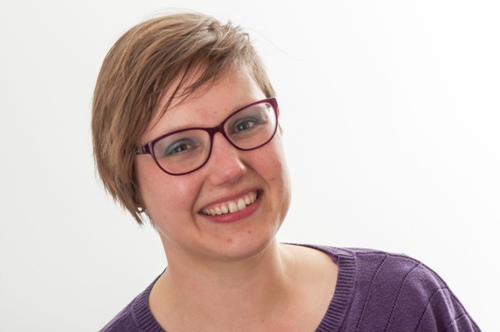 T. van der Sommen
Trudy van der Sommen is a young yet well experienced dental surgery assistant. Since 2001 she works at Staas & Bergmans as assistant specialized in periodontology and implantology. She completed numerous continuous education courses to develop her knowledge and skills even further.
View more
Erika Hamerslag
Erika de Smit-Hamerslag is a dental assistant since 1994. She has worked with several different clinicians and is now located at Staas & Bergmans. Erika specialized in local anesthesia and implantology. She completed numerous continuous education courses to develop her knowledge and skills even further.
View more
Course duration
Start date: 16 Oct 2020
End date: 16 Oct 2020
contact details
If you have any questions regarding this course, please contact us using the following details: